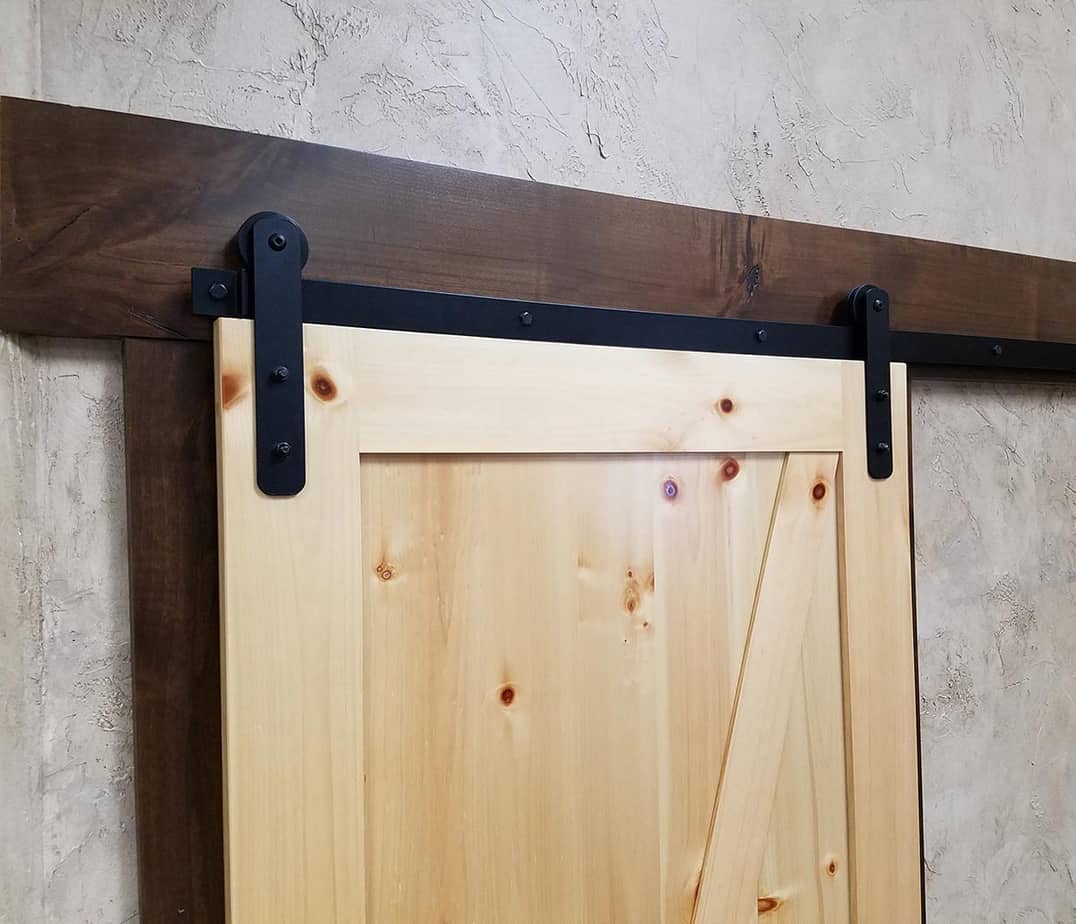 MP Series is our money-saving, medium-duty hardware line. Some of our dealers may refer to it as our "Economy" barn door hardware.
MP Series is our barn door hardware product line designed for large construction and remodeling projects such as apartment complexes, hotels and office buildings, or anywhere cost is a concern and customization options are less of a priority.
Designed to fit more widely used door sizes, MP Series products are a better value and outperform inferior, imported hardware.
MP Series hardware is available in 3 colors. Five hanger styles are available, with door weight limits ranging from 100 to 250 lb.
For more configuration options using two parallel tracks and two doors, add an MP/CP bypass adapter kit.
For pre-packaged bundles that include MP hardware sets, track, and select accessories, see our CP (Consumer Pack) Series.